Edge
Ensure energy savings of up to 25%
Innovative self-cleaning Magic Coil
IAQ & Ultra Pure filter 94%
IAQ & Ultra Pure filter offers PM2.5 cleaning up to 94%.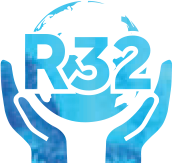 When Technology Meets Comfort.
Straight lines and a matt finish. This is the Edge, Toshiba's brand new A+++ inverter air conditioner with an elegant and modern design and silent mode with noise levels of les than 19dB(A)

Shorai S1
Toshiba IAQ filters & self-cleaning indoor coil function. This new control reduces the moisture build up on the coil and inhibits the formation of any mould.
tide
The Quiet function reduces the noise level of the indoor unit to less than 19dB (A) and the outdoor unit by 6dB(A). To activate it, press the FAN button on the remote control

shorai s3_1920x600
Equipped with Digital DC Twin Rotary Inverter compressor that ensures quiet operation, maximum efficiency and energy savings up to A +++
Unit Code: RAS-B10J2KVSG-E
---
Cooling Power Rating: 2.50 kW
---
Cooling Energy Class: A+++
---
Heating Energy Class: A+++
---
Unit Code: RAS-B13J2KVSG-E
---
Cooling Power Rating: 3.50 kW
---
Cooling Energy Class: A+++
---
Heating Energy Class: A+++
---
Unit Code: RAS-B16J2KVSG-E
---
Cooling Power Rating: 4.60 kW
---
Cooling Energy Class: A++
---
Heating Energy Class: A++
---
Unit Code: RAS-18J2KVSG-E
---
Cooling Power Rating: 5.0 kW
---
Cooling Energy Class: A++
---
Heating Energy Class: A++
---
Unit Code: RAS-16PAVPG-E
---
Cooling Power Rating: 4.5 kW
---
Cooling Energy Class: A+++
---
Heating Energy Class: A++
---
Daiseikai 9
BTU:
10000 / 13000 / 16000
Edge
BTU:
10000 / 13000 / 16000 / 18000 / 24000
Haori
BTU:
10000 / 13000 / 16000
Seiya
BTU:
7000 / 10000 / 13000 / 16000 / 18000 / 24000