Edge
Magic Coil, Plasma Ionizer & Ultra Pure filter
Efficient dustless coil (coated aluminium fin)
Wifi and 5 user home control function
IAQ & Ultra Pure filter 94%
Fabric lining in a variety of colours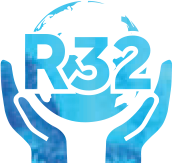 When Technology Meets Comfort.
High aesthetics and top Japanese technology combined. Packed with technology, including A+++ in heating and cooling, Wifi, Plasma Ionzer and more the new HAORI air conditioner has a fabric lining in a variety of colours, to match perfectly with the other decorative elements of your space.

Daiseikai s1
Innovative, self-cleaning coating of the element, creates a very slippery surface so dust and dirt do not stick to the heat exchanger and are then removed from the appliance with drainage water.
Daiseikai s2
With Toshiba's Home AC Control app 5 users have the ability to control the operation and comfort levels of up to 10 units.

Daiseikai s3
With both Plasma Ionizer and Ultra Pure filter Toshiba Ultra Pure filter retains up to 94% of PM2.5, creating a healthy atmosphere in the home.
Unit Code: RAS-B10N4KVRG-E
---
Cooling Power Rating: 3.2 kW
---
Cooling Energy Class: A+++
---
Heating Energy Class: A+++
---
Unit Code:RAS-B13N4KVRG-E
---
Cooling Power Rating: 4.1 kW
---
Cooling Energy Class: A+++
---
Heating Energy Class: A+++
---
Unit Code:RAS-B16N4KVRG-E
---
Cooling Power Rating: 5.3 kW
---
Cooling Energy Class: A+++
---
Heating Energy Class: A+++
---
Daiseikai 9
BTU:
10000 / 13000 / 16000
Edge
BTU:
10000 / 13000 / 16000 / 18000 / 24000
Haori
BTU:
10000 / 13000 / 16000
Seiya
BTU:
7000 / 10000 / 13000 / 16000 / 18000 / 24000