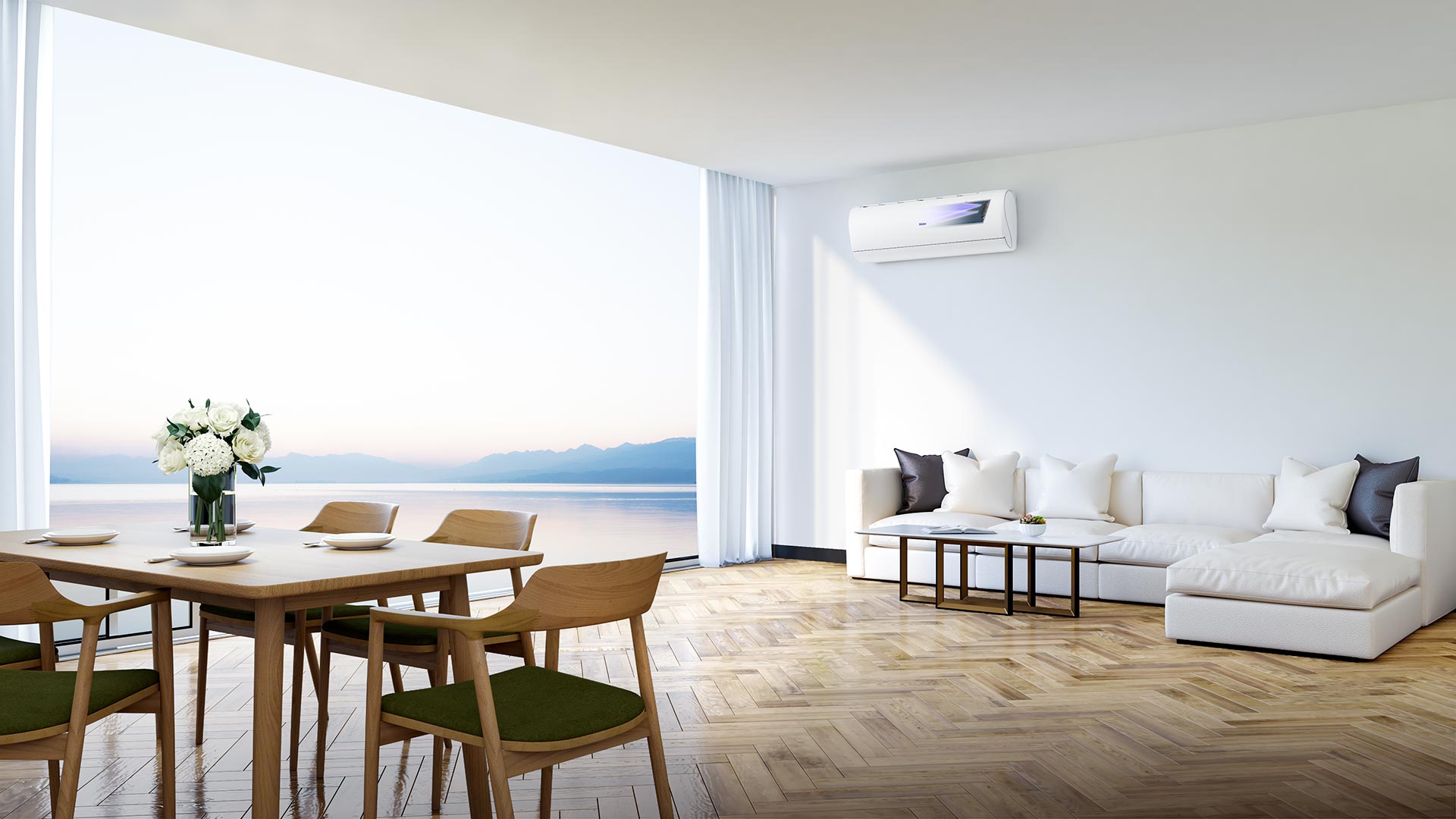 Haier Products

The UVC Generator module available in certain Haier a/c's has been tested and proven to be effective in inhibiting Covid-19 virus with up to 99.998% efficiency.
* STUDY OF VALIDATION OF THE EFFICIENCY OF UVC GENERATOR ON SARS-COV-2 BY NO GLP VIRAL CLEARANCE STUDY (FIO) carried out by Texcell. The test report shows that an inactivation and reduction titer of 4.79 (99.998%) log of Sars-Cov-2 in 1 hour was demonstrated in a 45L box.
Tide Plus
BTU:
9000 / 12000 / 17000 / 24000
Flexis Plus
BTU:
9000 / 12000 / 18000 / 24000

All Haier air conditioners are certified by EUROVENT according to European standards. This assures customers that the indicated characteristics of the machine (power consumption, performance, noise, etc.) are accurate and according to the specification indicated.